ATIXA Individual Premium Membership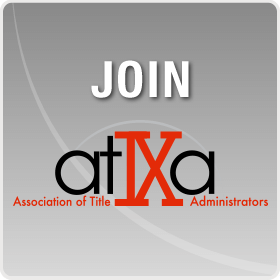 You can elect to join as a new Individual Premium Member, or upgrade your current membership to this status. This membership will enable you to pay one annual fee for access to the materials and services listed below as part of your Premium Membership as well as access to any additional materials that ATIXA produces over the course of your membership year, at no additional charge.
Individual Premium Member:
$999 for one-year per Individual
In addition to all of the benefits of the Individual ATIXA memberships, the Individual Premium Member category includes:
10 Tokens for the Mandated Reporter training through the Continuing Certification Credits (CCC) Program
10 Tokens for Online Trainings through the Continuing Certification Credits (CCC) Program
Ten 20 Minutes to…Trained video modules
The ATIXA One Policy, One Process Model Policy and Procedures for Civil Rights Equity Grievance Resolution
The ATIXA "Investigation In a Box" Kit
PDF of The ATIXA Playbook
Clery Act Annual Security Report Template Language to Comply with VAWA Section 304
Access to these specific Online Trainings:

Five Tips for Working with Closed Communities
Common Report Writing Errors in Title IX/Civil Rights
All five ATIXA Title IX Training Videos

Extended content versions of the ATIXA Whitepapers
Benefits of membership apply to an individual member and cannot be shared with additional individuals. A 10% discount on many of ATIXA's events and products is extended to the member.
To join ATIXA please click the "Join" button at the top of this page to request an invoice or pay via credit card. ATIXA membership works on a rolling membership year, starting on the day you join, and expires one year later. We'll contact you with renewal reminders to ensure that your membership does not lapse.
Please contact us at members@atixa.org or call 610-644-7858.