Join ATIXA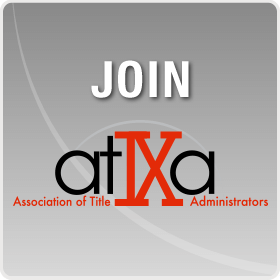 Title IX is happening, here.
Membership Overview, Benefits & Cost
Supervisor Justification Letter Template
Do you want to become a member of ATIXA? Explaining the need for membership in ATIXA to your supervisor can be a time consuming process. How do you show the tremendous value that membership can provide to you, your colleagues and your institution? ATIXA has compiled a templated letter that you can use to discuss a membership in ATIXA with your supervisor! The letter below is able to be downloaded and customized for each individual prior to sending to your Supervisor.
Visit our links below for additional information on how to join ATIXA today! Joining ATIXA as a/an:
Please note that new Individual Premium, Institutional Premium, and Community of Practice membership levels were discontinued as of June 15, 2020. Existing members at those levels will maintain access to all of their inclusions through their renewal date. ATIXA's goal is to streamline membership options and continue to enhance the value and benefit of our Individual, Institutional, and Super Memberships to offer best in class professional development content and community.
Contact our Team: For questions or to receive more information, please contact ATIXA at 610-644-7858 or members@atixa.org